August 15, 2016 | Author: Susan Silberstein PhD
---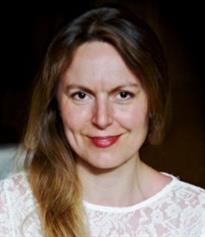 Dr. Millie Lytle, ND, MPH, CNC, is a licensed Naturopathic Doctor and Certified Nutrition Specialist in practice in New York City as a member of Tournesol Wellness' Primary Care Team. She is also the creator of Eating for Meaning, a unique self-guided nutrition program to transform people's relationship with food, and co-creator of Naturopathic Doctors for Health Coaches, which trains health coaches to become nutrition experts.Join us for this podcast, and learn about these fascinating health fields and the important role that they can play in filling in the gaps of care left by most doctors:
Naturopathy
Functional Medicine
Epigenetics
Nutrigenomics
Bio-Individual Transformation
You will also understand:
How these concepts all work together to benefit cancer patients and prevention seekers
Why cancer genes don't necessarily affect our disease risk
Why cutting down on food intake isn't really the answer to obesity
Why focusing on sugar-free, gluten-free and dairy-free food is not as important as you think
How to get a FREE mini-guide to organ detox
Four key principles of Eating for Meaning and how to get additional training
Dr. Millie's Eating for Meaning Nutrition Training Course includes:
8 inspiring self-paced audio lessons
18 self-help exercises to change your relationship with food
Eating for Meaning Workbook
3- week detoxification progam
Customized recipes and meal plans
Weekly handouts, homework, exercises, and more
Discounted price for BeatCancer.org subscribers is just $299. Just go to EatingforMeaning.com and enter coupon code BEATCANCER at checkout. Listen now as BeatCancer.org Educational Director Dr. Susan Silberstein interviews Dr. Millie Lytle:

Subscribe to iTunes
Join the conversation. Create a topic in our forum.