January 22, 2015 | Author: Susan Silberstein PhD
---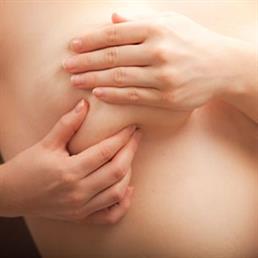 You may feel like celebrating if your biopsy for breast cancer came back negative, but you'd best make that a short celebration. Among all the advice one reads about for breast cancer protection, addressing benign(non-cancerous) breast disease is often overlooked. Women whose biopsies for abnormal breast findings are negative may think they are home free, but benign breast lesions are not to be ignored.
Ten years ago, a study was published in the New England Journal of Medicine on benign breast disease and the risk of breast cancer. Over a period of 15 years, researchers followed 9087 women who received a diagnosis of benign breast disease at the Mayo Clinic. They concluded that "benign breast disease is an important risk factor for breast cancer."
Benign breast disease is a general term covering several non-cancerous conditions of the breast that typically affect teenage girls and young women. As noted on the American Cancer Society website, some types of benign breast conditions are linked to higher breast cancer risk, while others are not. But even a low-risk condition can morph and progress into the more dangerous kind.
Types of Benign Breast Disease
Benign breast conditions are classified based on whether the cells are dividing and multiplying (proliferative) and whether there are abnormal cells (atypia).
Non-proliferative lesions (those without quickly growing cells) do not seem to affect cancer risk. Proliferative lesions (those with quickly growing cells) increase the risk of breast cancer. The most common type of proliferative breast condition is called hyperplasia.
Proliferative hyperplasia without atypia (that is, with normal-looking cells under a microscope) still increases cancer risk. Women with this condition have about two times the breast cancer risk of women without a proliferative breast condition.
Proliferative hyperplasia with atypia (that is, with abnormal-looking cells) raises the risk of cancer even further. Women with atypical hyperplasia have four to five times the breast cancer risk of women without a proliferative condition. One study found women diagnosed with atypical hyperplasia had about a 29 percent chance of developing breast cancer within 25 years.
What Increases Your Risk?
Several factors can increase the risk of benign breast conditions, including
Postmenopausal hormone therapy
Family history of breast cancer or benign breast conditions
Diet and lifestyle choices (For example, drinking alcohol during adolescence may increase the risk of benign breast conditions.)
If you have any benign breast condition, you can benefit from our breast cancer prevention counseling services, which can help address the above issues and more. An excellent screening test to determine whether the condition is accelerating or decelerating is breast thermography.
Carotenes Help Reverse Breast Disease
One protective technique is eating a high-carotene diet. Carotenes, or carotenoids – phytonutrients plentiful in orange, red, and dark green fruits and vegetables like melons, papaya, carrots, sweet potatoes, pumpkin, squash, kale, spinach and tomatoes — have been found to lower risk of benign breast disease. One of the key ways in which they protect breast tissue is through their antioxidant properties. Carotenoids neutralize unstable molecules called free radicals that can cause damage to breast tissue, which is a precursor to cancerous changes.
A blog post by Sara Lovelady (May 7, 2014, Juiceplus.com) headlined that "Diets Rich in Carotenoids Slash Girls' Risk of Benign Breast Disease by Half." She pointed to a study published in Pediatrics showing that adolescent girls with a high intake of carotene-rich foods had a 50 percent reduced risk of later developing benign breast disease.
This long-term observational study conducted at Brigham and Women's Hospital in Boston followed over 6500 girls (average age of 12) for 14 years. Controlling for factors that could influence the results, such as alcohol intake, smoking, exercise, family history of breast disease, and body mass index, researchers tracked girls' consumption of carotenoids for two years and their incidence of benign breast disease 7-12 years later.
The rate of benign breast disease among the girls who ate the most carotene-rich foods was almost half that of those who ate the least, and the highest intake group didn't even eat a huge amount to get the protective benefit: just two to three servings per week. (I actually recommend that many per day.)  If you have daughters, make sure they eat plenty of colorful fruits and vegetables, and you could go a long way toward protecting their future breast health.
Explained Lovelady, "the fact that the study followed adolescents is important, because the span of time between a girl's first period and the rest of her adolescence is thought to be a particularly sensitive one for breast tissue, which is especially vulnerable to environmental toxins…  It's just one more piece of evidence that childhood nutrition matters and another reason to encourage kids and teens to eat their fruits and vegetables—of all colors."
Carotenes, by the way, can also help prevent recurrence in women who have already been treated for breast cancer. As reported in the Journal of Clinical Oncology (September 20, 2005) researchers at the University of California studied more than 1500 women previously treated for breast cancer. After five years of follow-up, they found that women with the highest blood concentrations of carotenoids had a 40% reduced risk of recurrence.
Join the conversation. Create a topic in our forum.
References:
[1] Boeke C, et al. Adolescent carotenoid intake and benign breast disease. Pediatrics. 2014 May;133(5):88
[2] Doyle K. For teen girls, fruits and veggies linked to lower risk of breast condition. Reuters. 2014 Apr 8. http://in.reuters.com/article/2014/04/07/us-teen-girls-breast-idINBREA361P720140407
[3] Hartmann LC, Radisky DC, Frost MH, et al. Understanding the premalignant potential of atypical hyperplasia through its natural history: a longitudinal cohort study. Cancer Prev Res (Phila). 7(2):211-7, 2014.
[4] Hartmann LC, Sellers TA, Frost MH, et al. Benign breast disease and the risk of breast cancer. N Engl J Med. 353(3):229-37, 2005.
[5] http://ww5.komen.org/BreastCancer/BenignConditions.html
[6] http://ww5.komen.org/BreastCancer/BreastCancerResearch.html
[7] http://ww5.komen.org/BreastCancer/LowerYourRiskReferences.html#sthash.3csUjNoW.dpuf
[8] http://www.cancer.org/healthy/findcancerearly/womenshealth/non-cancerousbreastconditions/non-cancerous-breast-conditions-benign-br-cond-and-br-cancer-risk
[9] Lovelady S. Promoting girls' breast health: diets rich In carotenoids slash girls' risk of benign breast disease by half. JuicePlus.com, May 7, 2014
[10] Silberstein S. Vegetable Juices & Cancer Treatment. Wynnewood, PA, 2007
[11] Tice JA, O'Meara ES, Weaver DL, Vachon C, Ballard-Barbash R, Kerlikowske K. Benign breast disease, mammographic breast density, and the risk of breast cancer. J Natl Cancer Inst. 105(14):1043-1049, 2013.
[12] Wang J, Costantino JP, Tan-Chiu E, et al. Lower-category benign breast disease and the risk of invasive breast cancer. J Natl Cancer Inst. 96(8):616-20, 2004.