April 7, 2017 | Author: Susan Silberstein, PhD
---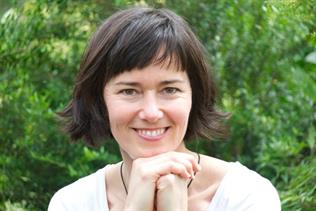 I am pleased to announce that I will be giving an interview as part of a terrific new online cancer course called Cancer – Friend, Foe, Messenger. To my delight, this course, like the Six Cancer Myths Course, was created by one of my students who took our Holistic Cancer Coach Certification Training and is based on many of its same principles. Trust me, you don't want to miss Jackie Roberge's upcoming course that really gets to the core of cancer healing! 
This 7-session webinar-based course launches with a FREE SCREENING beginning May 1st at 7 pm Eastern time (4 pm Pacific), and runs through May 14th, with each session available for 48 hours. During my interview with Jackie, which will air on May 9th, I will be sharing my insights on the role of emotions both before and after a cancer diagnosis. I will be talking about cancer personality traits as well as traits I have observed in the thousands of cancer thrivers that I have helped over the years. I will also be addressing the controversial question of 'can stress can cause cancer?'
Jackie Roberge is the perfect person to have created this course. She is a certified Life Purpose Coach, meditation teacher and certified yoga instructor. She has been practicing Transcendental Meditation (TM) and yoga daily for over 22 years. In addition to studying with me to be a Certified Holistic Cancer Coach, she has also pursued studies in Ayurvedic Medicine, Creative Meditation and Visualization, Reiki, Spiritual Psychotherapy and Psycho-Oncology.
Creator of the CancerShift approach, Jackie is a coach, author, public speaker and workshop leader who is passionate about helping people see their cancer in a new light and find the blessing hidden in their struggle. She helps patients move from fear and anger to a place of greater peace and understanding from which guidance and deep healing are facilitated.
Jackie's approach to helping people heal is really quite unique. Instead of being in a rush to get rid of the cancer at all costs, she is inviting you to first take the time to listen to the cancer. Ask yourself what role is it playing in your life, why is it appearing now and what specific message does it have for you — a message that may help you find the blessing in your cancer and enhance your life as well as your ability to heal!
If you are intrigued by this approach and want to sign up for the FREE screening of Cancer– Friend, Foe, Messenger, please use this link now and reserve your spot. Course content will be aired via webinars so you can connect with your computer or phone from anywhere in the world!
For more information or to set up a coaching session, feel free to e-mail Jackie directly at jackie@cancershift.com and tell her Susan sent you!
Join the conversation. Create a topic in our forum.