August 28, 2017 | Author: BeatCancer.Org
---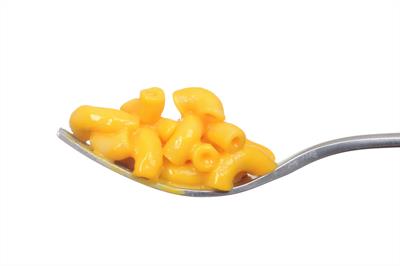 Time after time, we're taught that dairy is essential for our bone health and calcium intake. However, new studies are starting to show that dairy really is scary and is one of the top cancer-causing foods. Not only can eating cheese be linked to obesity, but it can raise the risk of getting 13 types of cancer. So, before you whip up that box of mac and cheese for a quick dinner after a long day of work, it may be time to freeze the cheese intake.
Scary Dairy Facts
Dairy has been linked to many different types of cancers, including prostate, breast, colon, and more.1 These are not just subtle risks, either: Women should note, cheese can increase the possibility of breast cancer by 53 percent.2 For women who have had breast cancer, just one serving of whole dairy a day can increase their chance of dying from the disease by 49 percent and dying from any disease by 64 percent.3 When consuming dairy, males can expect their risk of getting prostate cancer to increase 34 percent.4
The Science
Cheese is made predominately with cow's milk, although sheep's and goat's milk may be used (for example, in halloumi). Animal's milk is loaded with insulin growth factor IGF-1, which, as the name implies, is essential for growth. In this case, it's designed for the growth of the animal's baby, such as a calf. When humans consume this breast milk, IGF-1 levels increase. Animal proteins, including dairy proteins, increase this IGF-1 level, which is a cancer-promoting growth hormone involved in the acquisition and progression of malignant tumors (a.k.a. cancerous cells.)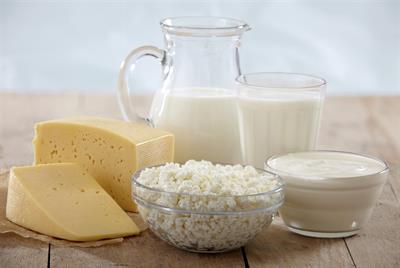 Processed Mac and Cheese
While nothing can beat making a quick pot of mac and cheese for an easy meal, the cheese powder in macaroni and cheese could be doing your health a great deal of harm. Not only is it dairy, which can increase your risk of cancer as stated above, but the powdered cheese has high concentrations of chemicals known as phthalates. Phthalates are in a family of chemicals that aren't intentionally added into foods, but they make their way into the food chain through the manufacturing process.
According to the National Institutes of Health, these chemicals are found to interfere with the body's hormonal system, disrupting the endocrine glands. They are easily absorbed by fat cells, moving from plastics into food, and from food into humans. High levels of exposure to these chemicals have been linked to fertility issues for both men and women, as well as behavioral issues in children who experience them in utero. There are no safe limits of consumption of these chemicals known, so it is best to avoid or limit your exposure.
Easy Alternatives
There are plenty of alternatives to mac and cheese out there! Look in your local grocery store for plant-based, dairy-free mac and "cheese" boxes. Free from all the nasties and cancer risks, Daiya, Amy's Kitchen, and So Delicious do delicious, easy to make mac and "cheese." Better yet, make your own! Boil and blend veggies, nutritional yeast, and cashews to create your own "cheese" sauce, guaranteed to be the healthiest version around!
Using an alkaline diet to help defeat cancer has had much success. At The Center for Advancement in Cancer Education, we provide research-based education on how to prevent, manage, and tackle cancer through a healthy diet and easy lifestyle switches. With our assistance, you can take active steps to improve your health.
Join the conversation. Create a topic in our forum.
Sources