March 4, 2019 | Author: Neal Greenberg, CHCC
---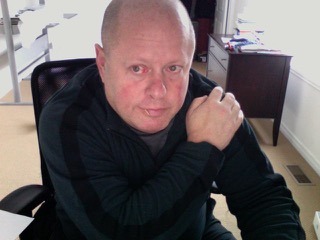 How to cut iron, what to do next, does your doctor know about iron, iron is linked to skin aging.
Copyright Neal Greenberg March 2019, all rights reserved.
In part 1, we talked about how dangerous high levels of iron are for cancer. Iron increases cancer death rates by dramatic amounts. It also is linked to diabetes and heart disease, but I am not covering that in this paper.
WHAT TO DO:
Donate blood regularly to cut iron.
Stop smoking to reduce intake
of iron.
Eat more veggies and less meat and fish to slow uptake
of iron.
Normally the American Red Cross or other blood centers will let you donate blood free of charge after making sure your hemoglobin is high enough with a quick test. If you have cancer they may or may not let you donate. Nonetheless, your doctor can prescribe blood donations. He may resist. He may worry because he has not done any research and doesn't have the time to do so, or he is worried that anything beyond the "standard of care" can get him sued. But you can show him my research paper, and you can see if you can try to get a prescription. (Call me for the longer version of this). Donating blood is low risk and non-invasive, so he may not resist. Whether your insurance company will cover it is another matter. But if your doctor is creative you can get it.
WHAT LEVELS ARE SAFE:
Doctors incorrectly say that it's safe to have levels up to 200. Below 17 is too low. 200 is way too high. Dr. Zacharski found that a level of 100 and above triggers higher levels of diabetes even though 100-200 is still in the so-called healthy range. Diabetes is a risk factor for cancer. Dr Katz found that going from 50 down to 20 through additional blood donation, opens up artery flow by a staggering 45% by measuring "flow mediated dilation", which is a great marker for heart health(1).
So, 20 may be a good level, but your doctor might resist (mine doesn't). In fact, one study showed that stage 3 colorectal cancer goes up dramatically when ferritin is only between 20 and 150(2) which is considered in the healthy range. Despite 150 being healthy, it's not so healthy.
I personally target a ferritin level of 20. Fortunately, my hemoglobin never went down despite donating blood regularly.
BONUSES TO WHOLE FOODS PLANT BASED DIET: IT FIGHTS CANCER IN OTHER WAYS
A plant-based diet starves your tumors of nourishment from iron which needed by your cancer cells at a higher rate than it is needed by you. But a plant-based diet also has other benefits, and here are some of them:
Cuts off methionine which cancer cells also need: As important as cutting the cancer off from iron is, cutting out the important tumor feeder, methionine


(3)

is also important. Methionine is very low in plants compared to the very high levels in meat, dairy, fish, and eggs. So, starving the cancer from methionine has been shown to dramatically reduce some cancers or prevent cancer recurrence.
Starves the cancer: Plant consumption also cuts off the newly grown blood supply to the tumors by suppressing what's called "angiogenesis". Angiogenesis comes when your tumor sends out compounds, such as VEGF that cause blood vessels to grow around the tumor to bring in needed nutrients. Vegetable consumption can suppress VEGF. So, it starves cancers.
Cuts off the main food for cancer cells. A WFPBD has no added sugar. Sugar
is a major nutrient for all cancer cells. This is because most if not all cancer cells have damaged mitochondria and come to rely on sugar fermentation alone for their energy supply, leaving out the need for oxygen. So, cancer cells are sugar dependent.
Finally a WFPBD decreases inflammation, reduces oxidative damage (free radical damage), reverses bad genes, and improves the gut bacteria, favoring healthier bacteria over toxic bacteria, and increases immune function.
A WFPBD increases "apoptosis":  Our immune system, through various systems, kills cancer cells, which is called "apoptosis". The rate of this "apoptosis" process goes up 8-fold after 1 year on a plant based diet, according to a study by Dr. Ornish

(4).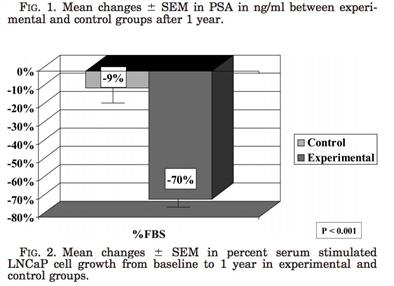 DOES YOUR DOCTOR KNOW ABOUT THIS
Doctors DO know about extremely high levels of iron(5), and treat that condition with blood donations. There isn't a lot of money or attention paid to iron science for a variety of reasons. This annotated paper can give your doctor some research to look at, though very few doctors know how to evaluate such research.
SKIN AGING:
In 2011, the research department of the cosmetics giant, L'Oreal determined that 80% of skin aging comes from the sun but only because of the presence of iron in the skin(6). As we said in part 1, iron goes up dramatically after women reach menopause because they no longer expel iron. Hence skin aging takes place mostly after menopause. A researcher did an experiment and showed that if you take the iron out of skin, then even with normally harmful sun radiation cast upon the skin, no damage occurred(7). Skin damage comes from the free radicals from the Fenton reaction triggered by the sun in the presence of iron. So far, no one has been able to reduce iron in the skin. There are two companies that may have a technology that will be out in the next two years that will slow skin aging.
WHAT ABOUT CHELATION:
There isn't enough data to suggest that chelation of iron through EDTA infusions is safe or helpful for reducing iron. But an important study used EDTA to reduce various metals showed benefits for reducing heart disease(8). EDTA reduces other toxic metals too, such as lead and cadmium.
WHAT CAN I READ ON IRON:
Two books on iron are: "Dumping Iron" and "Iron, The Most Toxic Metal". They are well annotated with plenty of footnotes, and bring up many other issues about iron.
Join the conversation. Create a topic in our forum.
---
References:
[1] Zheng H, Cable R, Spencer B, Votto N, Katz SD: Iron stores and vascular function in voluntary blood donors. Arteriosclerosis, thrombosis, and vascular biology 2005, 25(8):1577-1583.
[2] High preoperative serum ferritin predicted poor prognosis in non-metastatic colorectal cancer. Hong Tingting, MD, Shen Di, MD, Chen Xiaoping, MD, Wu Xiaohong, MD, Hua Dong, MD, PhD. Saudi Medical Journal. 2017
[3] A review of methionine dependency and the role of methionine restriction in cancer growth control and life-span extension. Paul Cavuoto , Michael F. Fenech. CSIRO Food and Nutritional Sciences
[4] INTENSIVE LIFESTYLE CHANGES MAY AFFECT THE PROGRESSION OF PROSTATE CANCER.DEAN ORNISH et al. Journal of Urology. 2005.
[5] Hemochromatosis is a disease doctors actually know about. The standard treatment is blood donation.
[6] Pygmalion MJ, Ruiz L, Popovic E, Gizard J, Portes P, Marat X, Lucet-Levannier K, Muller B, Galey JB: Skin cell protection against UVA by Sideroxyl, a new antioxidant complementary to sunscreens. Free radical biology & medicine 2010, 49(11):1629-1637
[7] Unpublished research.
[8] Escolar E, Lamas GA, Mark DB, et al. The effect of an EDTA-based chelation regimen on patients with diabetes mellitus and prior myocardial infarction in the Trial to Assess Chelation Therapy (TACT). Circ Cardiovasc Qual Outcomes. 2013;7(1):15-24.
---

Neal Greenberg, CHCC
Certified Nutrition Educator | Authorized Meditation Teacher | Medical Researcher | Conventional and Alternatives Expert | Expert in ancient Tonglen meditation
917-848-9317