December 2, 2016 | Author: Susan Silberstein, PhD
---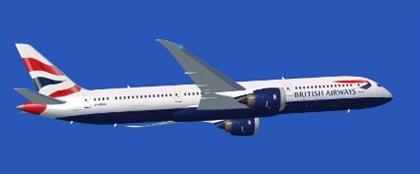 Tragically, a few days ago, a charter plane crashed in Colombia, killing more than 70 passengers, including members of the Brazilian Chapecoense soccer team. Investigations suggest fuel loss as the cause of the crash, but sometimes when mechanical factors have been ruled out, the only plausible explanation for air crashes is pilot incapacitation. In a recent post, I discussed the effects on crew and passengers of aerotoxic syndrome, fume events, and their severe health consequences. Now let's discuss how prevalent the problem is and what can be done about it.
How Prevalent Are Fume Events?
Nobody really knows how many fume events happen on flights because no one is monitoring them. Currently, all airlines and practically all aircraft are susceptible to aerotoxic exposure. But frequency estimates vary widely — ranging from 1 in 2000 flights to 1 in 2 – in part because it is not clear if people are referring to a sudden smoke event or some lesser version of toxic air exposure. According to the 2007 claim by the UK Committee on Toxicity of Chemicals in Food, Consumer Products and the Environment, fume events occur in 1 in 100 flights. Clean cabin air activists, noting that toxic residue was found in 50 percent of all aircraft sampled, place the estimate at up to 50 percent of all flights – meaning hundreds of fume events occur worldwide on a daily basis.
Aerotoxic syndrome is believed to affect 250,000 pilots, cabin crew and passengers worldwide. Here are some of the disturbing statistics:
Even taking the most conservative estimates (1 in 2000 flights), this still means there are fume events on 18,750 flights around the world in any given year (based on the International Air Transport Association's figure of 37.5 million flights in 2012).
Official records from the British Civil Aviation Authority show that there are at least five fume events a week on UK flights so severe that pilots and cabin crew have to wear oxygen masks.
Although fume events are reported on just 3.6 per cent of British-based flights, at minimum that means that 1,967 flights in the UK alone are having a fume event each year.
Assuming a modest passenger load of 100 per flight, this suggests that more than 196,000 people in the UK are inhaling organophosphates on flights each year.
Calculating an average of 100-passengers-per-flight, globally around 1.87 million people a year are being exposed to toxic fumes.
According to Aerotoxic Association estimates, slight leakages, when only a smell can be detected, happen on about 25% of all flights.
When independent researchers analyzed 55 air samples taken on standard flights where there hadn't been an obvious fume event , 10 out of 55 samples tested positive for at least one form of organophosphate.
George Bates, at Boeing's environmental controls division, says that one flight every two weeks in the US is being diverted or returned to base because of a serious fume event in which crews have reported blue smoke with visibility so poor that attendants couldn't see more than halfway up the cabin.
According to Dee Passon (a former BA flight attendant disabled by aerotoxic syndrome who has been collating the number of deaths among BA aircrew), between 2006 and 2014 there have been 412 deaths among airline attendants, some of whom were only in their 20s and 30s.
According to Passon's international crew health survey which collected data from 1,020 pilots and cabin crew from 24 countries, 37 percent said they were suffering from peripheral neuropathies; 48 percent have breathing problems ; 22 percent suffer from depression; 7 percent have chronic fatigue syndrome; and 5.9 percent have cancer.
Passon estimated that around 1,000 BA cabin crew, out of a workforce of 15,000, are on sick leave at any given time.
What is the Solution?
This problem can and must be solved through a collaborative effort of the airline industry, legislative action, and cabin crew air safety activists.
1. Airline Industry Efforts – Considering the potential financial devastation from damage claims, it's not surprising that the official response of the airlines industry has been to deny the existence of aerotoxic syndrome. Although fume events have been recognized by the airline industry since the 1970s, it maintains they are rare, and that any effects are transitory and will pass in a few days. But things could soon be changing after years of industry denial.
There are currently no chemical sensors on board aircraft to detect fume events, only the senses of the crew and passengers. A simple remedy could be the introduction of monitoring devices and contamination detection equipment that can gauge when organophosphates have been released into the cabin. Furthermore, all future airplane construction needs to revert to fresh air supply. Boeing's 787 Dreamliner, introduced in 2007, is the first major commercial aircraft to not take its compressed air from the engines. All of the above latest technology needs to be expanded industry-wide.
Representatives of Berrymans Lace Mawer, LLP, a leading UK law firm, stated in a recent article on aviation and the environment,"There is a growing number of calls for airlines to take action, in the form of putting filters on bleed air feeds; by fitting toxic fume detectors; and by removal of organophosphates from jet engine oil. This is going to have a huge impact on airlines in the coming years, as the modification and replacement costs are likely to be vast." So you may end up paying more money to fly, but at least you won't be paying with your health or your life.
2. Legislative Action –In 2003, the US Congress passed legislation that directed the Federal Aviation Administration to fund research into cabin air quality, but not much has been done. Senators and congresspersons must sponsor, pass and enforce a Cabin Air Quality bill. That legislation needs to demand clean air on all aircraft with the placement of mandatory chemical sensors on all current bleed air aircraft, a return to the safer, pre-1979 policy of a 5,000 flight mile engine wet seal replacement term, and the requirement that all future aircraft utilize the safer "non-bleed air" design.
3. Cabin Crew and Pilot Activism –The Aerotoxic Association, founded by airline crew whose careers had been cut short by aerotoxic syndrome, informs the public of the dangers and works with the airline industry to implement solutions. The association gathers, records and publishes accounts and photographs of fume events on aircraft around the world.
Believing that their chronic health problems are the result of aerotoxic syndrome and that the syndrome contributes to the rate of premature deaths among cabin crew, Dee Passon has set up the Toxic Free Airlines group, and former pilot John Hoyte has written an ebook about his findings, Aerotoxic Syndrome: Aviation's Darkest Secret. Ex-triathalon competitor and former British Airways pilot Tristan Loraine has made several films that have highlighted the dangers of fume events. His latest thriller, A Dark Reflection, was released in 2015.
What Can You Do?
While government, industry and crew need to do their part, you need to do yours. Here are some important steps you can take:
1. Use non-flight transportation whenever possible.
2. Detoxify –If you suspect you might be suffering from aerotoxic syndrome, reduce your toxic load with exercise, a FIR sauna and/or Epsom salts baths.
3. Get a mask – On the internet, you can find a fold-flat activated carbon face mask that can filter out some of the organophosphate compounds released in a fume event.
4. Contact your legislators to pass a cabin air quality bill.
5. Contact the airlines to demand installation of bleed air filtration on all aircraft.
6. Sign the Aerotoxic Association petition demanding toxic air detectors.
7. Visit the Aerotoxic Association website to learn more
Join the conversation. Create a topic in our forum.