June 13, 2016 | Author: Susan Silberstein PhD
---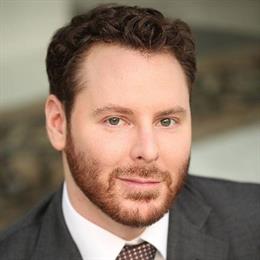 Hats off to Sean Parker, the first president of Facebook (played by Justin Timberlake in the award-winning film "The Social Network"): The entrepreneur and philanthropist has just launched a $250 million project to cure cancer with the immune system! On May 31, Dateline MSNBC reported that, after losing a close friend to cancer, the Silicon Valley billionaire decided he had to do something to help in the fight against the disease. He postulated that if you can hack a computer, you can hack cancer; if you can decipher an elaborate software code, you should be able to crack the programming of the body's immune system.
Immunotherapy for cancer is not really new; it's just been underfunded. With less than four percent of cancer research grants going to immunotherapy, immunologists struggle to keep their labs open. This results in years of delay for patients – a delay which, unfortunately for most, is much too late. Parker questioned, how can we be spending $300 billion on cancer research with so little improvement?
Noting that competition wastes precious time, money and resources, the visionary proposed sharing of research through his new Parker Institute for Cancer Immunotherapy, launched with a $250 million grant from the Parker Foundation. Recently, Parker met with Vice President Biden and President Jimmy Carter to discuss his project.
The Role of Immunotherapy for Cancer
Cancer immunotherapy is not just a dream. The approach has already shown benefit for lymphoma, kidney cancer, lung cancer, bladder cancer and malignant melanoma. Clinical trials are also being conducted on immunotherapeutic treatments for recurrent brain tumors, advanced multiple myeloma, and terminal childhood leukemia, with promising results.
According to the World Health Organization and the World Cancer Research Fund International, every year worldwide there are 14 million new cancer cases and 8.2 million cancer deaths. And without a major breakthrough, by 2030 there will be 24 million new cancer cases and 13 million cancer deaths annually. Absolutely frightening!
Many scientists believe that immunotherapy is one of the most important medical advances of our time, and the first approach with serious potential to generate long-lasting results for all types and stages of cancer. As the Parker Institute website states, immunotherapy "harnesses the body's own powerful immune system and mobilizes its highly refined disease-fighting arsenal to eliminate cancer cells."
At BeatCancer.org, that's what we're all about. For nearly four decades, we have focused on the body's immune system and have taught clients how to create their own immunotherapy in their own bodies. While we respect all treatment decisions our patients make, we have never thought that it is an optimal choice to combat an immunodeficiency disease with treatments that suppress the body's immune responses. And instead of treating cancer from outside the body with chemo and radiation, it is a great idea to treat cancer from within, harnessing and boosting the body's own immune system.
Social Networker Turned Cancer Networker
With the Parker Institute for Cancer Immunotherapy, Sean Parker has created a new kind of network, an unprecedented collaboration between leading immunologists at top US cancer centers — Memorial Sloan Kettering Cancer Center, Stanford University, the University of California at both Los Angeles (UCLA) and San Francisco (UCSF), the University of Texas MD Anderson Cancer Center, and the University of Pennsylvania — altogether comprising more than 300 researchers at over 40 laboratories. Under the umbrella of a single non-profit biomedical research organization, the project will unify the research programs, data collection, and clinical trials across multiple centers.
The goal of the Parker Institute is "to accelerate the development of breakthrough immune therapies capable of turning cancer into a curable disease by ensuring the coordination and collaboration of the field's top researchers, and quickly turning their findings into patient treatments."
In a unique agreement, all intellectual property will be shared, enabling all researchers to have immediate access to new immunotherapeutic discoveries. A scientific steering committee of the field's leaders will set a research agenda and coordinate world-class research teams. Wonderful!
While we expect that Parker's project will enable cancer immunotherapy to take a giant leap forward, it will still be awhile before immunotherapy is offered to cancer patients as routinely as chemotherapy and radiation.  In the meantime, let BeatCancer.org's trained holistic counselors help you to work on your own internal immunotherapy through expert diet and lifestyle guidance.
Join the conversation. Create a topic in our forum.