December 12, 2016 | Author: Susan Silberstein, PhD
---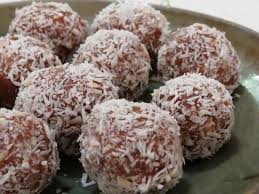 With the holiday season upon us and its emphasis on parties and food, what are health-conscious consumers to do? Food is everywhere, and we all tend to eat too much "bad stuff" during the holidays. Holiday indulgences – particularly desserts — generally result in weight gain (followed by the inevitable New Year resolutions to eat healthy, lose weight and exercise more that never quite materialize). But as I have often said, guilt is more carcinogenic than bad dietary choices.
Desserts are probably the hardest to resist and are a big source of Christmas weight gain. That's a problem, because obesity and sugar intake are both tightly linked to cancer. According to a report released by the American Institute for Cancer Research, more than 120,000 cases of cancer each year are caused by excess body fat. Obesity is a known cause of cancers of the endometrium, esophagus, pancreas, kidney, breast, and colon. Obesity also negatively affects cancer survival.
Obesity is only one problem caused by holiday over-indulgence. A second specific concern is over-ingestion of sweets, which can suppress immune function and actually feed cancer. You might have already seen some of my posts about sugar and cancer. Cancer cells use a lot more glucose than normal cells. Researchers at Huntsman Cancer Institute, MD Anderson Cancer Center, UCLA's Jonsson Cancer Center, and Mt. Sinai School of Medicine and others have uncovered new information on the mechanisms by which sugar "feeds" tumors.
For these reasons, many health-conscious people feel they have to either "cheat big-time" and pay later, or deprive themselves and their guests of the indulgent joys of holiday desserts. Not so! You can have your proverbial cake and eat it too. Check out these simple, guilt-free, healthful, and delicious dessert recipes that your guests will love. Not only are they not bad for you — they are so nutritionally dense that they are actually better for you than if you didn't eat dessert at all!
The following recipes are excerpted from my recipe book Hungry for Health, and
there are plenty more to choose from: 
Carob Truffles
1/4 C flaxseeds,ground
1/4 C unsweetened carob powder, sifted
1/3 C walnuts, finely chopped
1/3 C raw almond butter
1/3 C honey
1 tsp vanilla extract
small bowl of unsweetened shredded coconut
Process all ingredients until mixture forms a dense ball. Remove from processor and roll small portions between palms of hands to form one inch balls. Roll in coconut to coat. Place on serving platter and refrigerate.
Yield: About 18 truffles
Stuffed Dates
18 Deglet Noor dates, pitted
1 C almond butter
1/2 C shredded unsweetened coconut
18 pecan halves (optional)
Fill dates generously with nut butter. Roll top of date in coconut. Press a pecan half into top of each date, if desired.
Yield: 18 pieces
Coconut Chews
1 1/2 C raw almonds
1 1/2 C raw cashews
1 T flaxseeds, finely ground
1/4 C sesame tahini
3/4 C honey
1 T vanilla extract
3/4 tsp. sea salt
1 1/2 C unsweetened coconut
Place almonds and cashews in food processor and pulse until finely chopped. Add flax, honey, tahini , vanilla, coconut and salt and pulse a few times more. Press firmly into 9 by 5 by 1 inch brownie pan and refrigerate several hours. Cut into small squares and store in airtight container in refrigerator. Remove just before serving.
Yield: About 24 pieces
So here's my mantra: informed moderation. And the good news: Choosing recipes like these that comprise healthful ingredients while indulging your holiday dessert-binging tendencies can actually help lower your risk for cancer. The Christmas Miracle has arrived!
Join the conversation. Create a topic in our forum.