May 7, 2018 | Author: BeatCancer.Org
---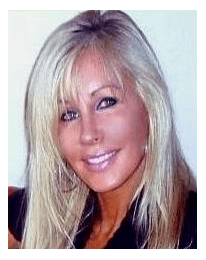 I have enjoyed being a Certified Holistic Cancer Coach with Beat Cancer.org for several years now. My journey into holistic health began 9 years ago following my own cancer diagnosis in December 2008. At that time, I was diagnosed with breast cancer which had metastasized to my lymph nodes. In January 2009, I underwent a bi-lateral mastectomy, in addition to the removal of 20 lymph nodes. However, I chose not to proceed with the chemotherapy or other conventional medications. Instead, I consulted a Naturopathic physician who helped me incorporate a number of alternative and natural therapies, as well as lifestyle and dietary changes combined with targeted supplements.I have successfully remained cancer free for nine years.
I noticed such a powerful and positive shift in my physical health, cognitive function and mood elevation when I made the change to an organic, plant-centered diet that it became my passion to share this knowledge with others. I quickly realized the importance of equipping the body with the proper "weapon" of good nutrition when fighting cancer. It's impact truly cannot be overstated. Shortly after learning that I had achieved remission, I decided to further my education in the field of holistic health. I now hold a Bachelor of Science degree in Holistic Nutrition, as well as Certifications as a Natural Health Practitioner, Health & Life Coach, Holistic Nutritional Counselor, Ordained Health and Healing Minister and Infra-Red Specialist. I continue to add to my holistic education as time allows and will be publishing my first E-book next month. I believe that being a cancer survivor gives me a unique perspective when working with cancer patients because I have walked in their shoes. I know the stages of shock, fear, sadness, and anger that follow a diagnosis. I also know how to help someone get back on their feet and plan a successful strategy to regain their health, vitality and a better quality of life than they ever thought possible. I have done it for myself since 2008, and I find it an honor and a privilege to assist others during their cancer journey.
I recently moved from Florida to California, where I have launched a Holistic Cancer Nutrition practice in my area. I began competing in fitness competitions shortly after I beat cancer, so my daily workouts keep me feeling like a strong wellness warrior. I practice gratitude each and every day, which has created a wonderful shift toward peace and acceptance in my life. I believe that cancer can open up our lives in so many ways, if we let it. Cancer can be a great teacher of love, faith, forgiveness, and the endless possibilities that accompany HOPE. I love my new life after cancer and I seek to serve others by teaching them how to do the same. I can be contacted by e-mail at OrganicAngel@hotmail.com.