February 8, 2016 | Author: Susan Silberstein PhD
---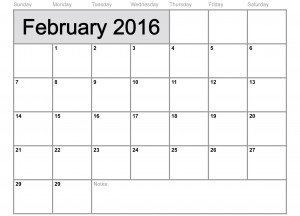 February 4 was World Cancer Day.  I don't really care for appointed days and months for "awareness." Do we really need a Valentines Day to know when to express our love? Should we only be thinking about breast cancer in October? And with the lifetime risk of cancer at one in two Americans, why do we designate only February as Cancer Awareness Month?
February, by the way, is also National Cancer Prevention Month, American History Month, African-American / Black History Month, American Heart Month / Heart Disease Awareness Month, National Children's Dental Health Month, National Pet Dental Health Awareness Month, Teen Dating Violence Awareness Month, Electrical Safety Awareness Month, Age-Related Macular Degeneration / Low Vision Awareness Month, Sinus Pain Awareness Month (if you have sinus pain, do you really  need a reminder to notice it?), Chocolate Lover's Month, Bake for Family Fun Month, National Forestry Mulcher Month, and (I'm not making this up) Adopt a Rescued Rabbit Month.
And then there are the February Awareness Days.  Besides World Cancer Day, February boasts International Day of Zero Tolerance to Female Genital Mutilation, World Day of Social Justice, International Mother Language Day, Presidents Day, Global Information Governance Day, International Scouts Day, Rare Disease Day, World Radio Day, Groundhog Day, Pancake Day, International Condom Day, National Margarita Day, and (I'm not making this up either) World Thinking Day.
Actually, I'm in favor of most of the above causes (especially chocolate and thinking), but an officially designated cancer day? CANCER PREVENTION NEEDS TO BE OUR DAILY FOCUS.
On February 4, the Prevent Cancer Foundation (PCF) sent out the following media release:
"Everyone has been touched by cancer. Around the world, more than 14 million people are diagnosed with cancer every year. Today is World Cancer Day, a day to share ways we can work to reduce the cancer burden. We can all do something, individually or in groups, to promote a cancer-free future."
We support the efforts of the Prevent Cancer Foundation to educate the public about the importance of cancer prevention and early detection, and I love their motto: "Stop Cancer Before it Starts."
The Foundation's Cancer Day communication recommended seven cancer prevention lifestyle steps, pointing out that "it takes just 21 days to create a new habit, and your new healthy habit can help you prevent cancer." That's only three weeks to potentially protect you for a lifetime! But to their recommendations, I'd like to add to a few thoughts of my own:
PCF: "Up to 50 percent of all cancers diagnosed today are due to preventable causes."
Comment: That number may actually be closer to 90 percent.
7 Steps to Prevent Cancer
1. Don't Use Tobacco:
PCF: "Lung cancer is consistently the most deadly cancer for both men and women in the United States. 90 percent of lung cancer cases are related to cigarette smoking."
Comment: True, but smoking contributes to lots
of other cancers as well, and even e-cigarettes are unsafe.
2. Protect Your Skin From the Sun:
PCF: "Even in the winter, it is crucial to wear sunscreen…When heading outside to exercise, ski, snowboard or shovel snow, apply an SPF 30 sunscreen to all exposed skin and remember to reapply every two hours."
Comment: Appropriate sunlight exposure can actually protect against cancer, and synthetic sunscreens may not be as safe as all natural products.
3. Eat a Healthy Diet
PCF: "Your diet has a tremendous influence on your risk for cancer and other deadly diseases. Packing your diet with fruits, veggies and whole grains can help you reduce your risk for several types of cancer like colorectal and breast. Limit your intake of red meat and alcohol– drink no more than two drinks a day if you are a man or one drink a day if you are a woman."
Comment: Research shows that even one alcoholic drink a day raises a woman's risk of breast cancer about 10%. Let's also add limiting intake of sugar and cow dairy.
4. Maintain a Healthy Weight and Be Physically Active
PCF: "Daily exercise is just as important as healthy eating. Getting at least 30 minutes a day of physical activity can make a huge difference on your health."
Comment: I would also stress that oxygenating aerobic exercise is much more valuable for cancer protection than weight training and body building.
5. Practice Safe Sex and Avoid Risky Behaviors
PCF: "Viruses, like the human papilloma virus (HPV), spread by skin-to-skin contact through vaginal, anal and oral sex can lead to cervical, anal, penile and other cancers. Injecting recreational drugs can increase risk of hepatitis B or C, which may lead to liver cancer. "
Comment: I agree, and check out these natural ways to prevent cervical cancer.
6. Get Immunized PCF: "Certain viruses have been linked to cancer, but are preventable through vaccination…. In the United States, approximately one-third of liver cancers are linked to the hepatitis B virus (HBV) and hepatitis C virus (HCV). Vaccines are available for HPV and hepatitis B.  An HBV vaccination is available and is recommended for babies, older children who were not vaccinated earlier and adults who are at risk for HBV infection."
Comment: For those who are concerned about vaccination risks, they should certainly value the protection conferred by healthful diet and lifestyle changes – which carry no risks.
7. Know Your Family Medical History and Get Regular Cancer Screenings
PCF: "Do you know your family medical history? … Share it with your family members and health care professional who will make sure you are receiving the appropriate screenings at the right age. There are screenings for breast, cervical, colorectal and lung cancer all of which may detect cancer earlier."
Comment: Screenings are valuable in early detection, but early detection is not the same as prevention.  Moreover, excessive exposure to X rays and CT scans can possibly increase risk for cancer.  You may wish to choose safe, non-invasive tests like breast thermography instead.
The Bottom Line
BeatCancer.org can provide the education – it's up to you to seize your power and act on it. Remember, prevention is the cure.  And if you're already dealing with diagnosed cancer, let our cancer counselors teach yo how to improve outcome and prevent recurrence.
Join the conversation. Create a topic in our forum.
References:
[1] www.preventcancer.org
[2] https://en.wikipedia.org/wiki/List_of_awareness_days
[3] http://womeninbusiness.about.com/od/diversityeventcalendars/a/nat-month-feb.htm