March 6, 2017 | Author: BeatCancer.Org
---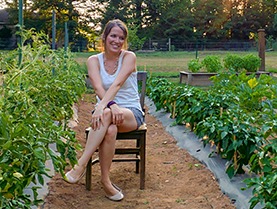 At the age of 26, Cortney was diagnosed with a rare Stage 2 NLP (nodular lymphocyte-predominant) Hodgkin's Lymphoma. Facing chemotherapy and radiation with a possible side effect of infertility, Cortney and her husband asked the oncologist what alternative treatments were available. After being told there was no alternative, Cortney and Kevin began researching alternative therapies to cure her cancer. Upon finding Bill Henderson's book Cancer Free: Your Guide to Non-Toxic Healing, Cortney began her natural non-toxic journey of healing herself.
Join us for this podcast, and learn about:
What protocol Cortney used and continues to use to keep her cancer free
How Cortney learned to listen to her body and honor herself
What she did during her three pregnancies to stay on her path of healing
The challenges she faces on a daily basis and how she overcomes them
Her part in creating Healing Strong and how to start a Healing Strong support group
Learn more about the Beta Glucan that Cortney takes daily.

Subscribe to iTunes
Join the conversation. Create a topic in our forum.