Original Films & Videos
Be sure to sign up for the Breast Wishes monthly newsletter so we can let you know when we produce more cutting edge videos about Choices for Breast Cancer Treatment and Prevention. You can also subscribe to our channel on YouTube. [Find BeatCancer.Org Videos Here]
Films

Click here to watch the trailer and read the rest of the "ME" story.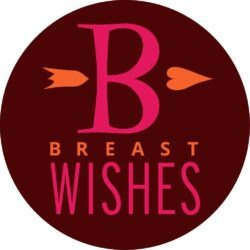 Director Lexie Shabel began filming "the ME film" on the day she was diagnosed with breast cancer in 2005 – as she said to the camera, "I'm not going to have surgery, I'm the one who made this cancer, I'm the one who's going to make it go away." Motivated to explore different options than the four generations of cancer scarred Shabel women before her, Lexie chose to not have surgery while living with her tumor for nearly nine years.
Videos
Boutique Outreach Event at Cupcake Clothing
A short video of Breast Wishes boutique outreach event at Cupcake Clothing in Santa Fe, NM. The event featured Dr. Heidi Lucas, a Breast Wishes Fund Advisory Board Member. Dr. Lucas provides simple, effective advice on lifestyle changes that can decrease the risk of breast cancer or increase the likelihood of a successful, lengthy remission. This event occurred in October 2013 as part of our breast cancer awareness outreach efforts and was sponsored most generously by Breast Wishes Fund Board member, Kate Kruger, owner of Cupcake Clothing. Board member, Mary Sjoberg also makes an appearance, sharing the importance of sharing this information.
---
What Is Cancer?
A short discussion on what is 'cancer,' featuring Breast Wishes Fund Advisory Board Member, Dr. Kevin Bethel, MD, CM, FAARM, FICT.  The shocking truth is that one in three people have cancer cells growing in their bodies. Knowing what cancer is can help to broaden our understanding of how to prevent and treat the condition with holistic strategies that can control and destroy cancer cells.
---
What is a Cancer Vaccine?
A short, informative video featuring Breast Wishes Fund Advisory Board Member, Dr. Kevin Bethel, MD, CM, FAARM, FICT.  Cancer Vaccines are a new cancer treatment strategy that can help trigger your immune system into recognizing and destroying cancer cells, without the drastic side effects of other standardize treatments.
---
Kate, Breast Wishes Board Member, welcomes you to the website launch!
---
TEDx Talk – Lexie Shabe, Executive Director, Breast Wishes Fund
Lexie gives a powerful TEDx talk on living with her breast cancer and alternative, holistic treatment of the disease.
---
Breast Wishes Fund Shave for Cancer Event 2010
Lexie Shabel, Founder/Director of Breast Wishes Fund shaves her head on her 5 year anniversary of living with cancer and in solidarity to those living with cancer. When she was first diagnosed, doctors told her if she had both breasts removed, though cancer was detected in only one, had a hysterectomy, also as prophylactic, had chemo and radiation, she had a good chance of living 5 years.
As Lexie approaches her 6 year anniversary of living with cancer that did not involve surgery or radiation, Breast Wishes Fund
improves access to integrative breast cancer education and wellness for women of all ages.
---
Body Art presented by Breast Wishes Fund
An event to raise awareness and remove the stigma of breast cancer while stressing the importance of early detection.  Please see breastwishesfund for more information on our organization and programs.